First click may open some ads. We know ads can be a pain, but they are our only way to maintain the server. Your patience is highly appreciated. Thank You!
If you get Openload Video Ads, just Refresh the page to SKIP the Ads. Also if you have questions you can visit our FAQ here :
Frequently Asked Questions
Video Sources
249 Views
Supernatural 12x5
The One You've Been Waiting For
After learning that the soul of Adolf Hitler has been trapped in a 1930's gold pocket watch, Sam and Dean must act quickly to prevent a group of Nazi necromancers from resurrecting the Führer.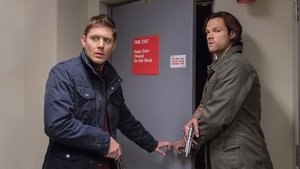 Nov. 10, 2016